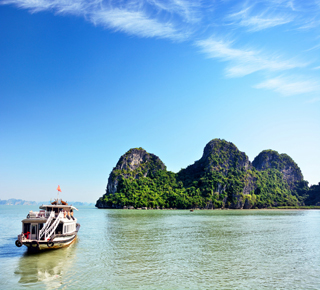 Quizzes make learning fun! There is no quicker way to learn about Geography in Senior High School - Grades 11 and 12
As you progress in geography, you'll get to learn more about the 'nuts and bolts' of how the world is managed by humans.
What are we doing about renewable and non-renewable resources? How do we stop mass-migration? What about the forests? How does a successful ecosystem actually work? All these and more will be taught in senior high school.
We've found a few geographical facts ourselves to share with you – and you probably won't have come across them before.
The longest geographical name is in Thailand and is 163 letters long. Are you ready? Krung thep maha nakorn amorn ratana kosinmahintar ayutthay amaha dilok phop noppa ratrajathani burirom udom rajaniwesmahasat harn amorn phimarn avatarn sathit sakkattiya visanukamprasit.
The second-longest geographical name - Taumatawhakatangihangak oauauotamateaturipukaka pikimaungahoronukupokaiwhe nua kitanatahu – is a hill in New Zealand. It is a Maori phrase and translates to - place where Tamatea, the man with the big knees, who slid, climbed and swallowed mountains, known as land-eater, played his flute to his loved one.
The longest village name in the world can be found in Wales, UK. It is - Llanfairpwllgwyngyllgogerychwyrndrobwyll llantysiliogogogoch.
The shortest place name is Å which means river and is located in Norway and Sweden.
China has a borders with more countries than any other. The countries are: India, Pakistan, Afghanistan, Tajikistan, Kyrgyzstan, Kazakhstan, Mongolia, Russia, North Korea, Vietnam, Laos, Myanmar, Bhutan, and Nepal.
In the Sahara Desert, there is a town named Tidikelt, Algeria, which did not receive a drop of rain for ten years.
Staying with the dry theme, the driest place on Earth is in the valleys of the Antarctic near Ross Island. There has been no rainfall there for two million years.
So there you have it. Now you can test your geography teachers by asking if they know what the longest name is. When they start mumbling or changing the subject, you can amaze and impress them with your knowledge. Of course, it might take a couple of months for you to remember the name by heart. Will it be worth it? You betcha!