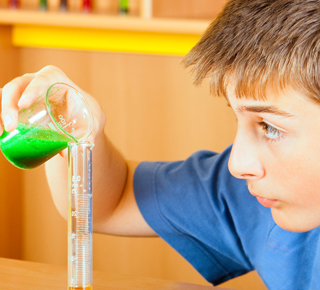 Quizzes make learning fun! There is no quicker way to learn about Science in Elementary School - Grades 3, 4 and 5
Most children will know that Thomas Edison (1847 – 1931) was the inventor of the electric light bulb and he is therefore perceived as a GREAT inventor. It is therefore worthwhile noting that sometime before his fabulous creation materialized he said 'I have not failed. I've just found 10,000 ways that won't work'.
That's the fascination of science – you never know what's going to happen next, what the next wonderful invention will be or who will invent it. Make sure that your children know that because it could be them!
Listed below are no less than 10 quizzes that deal with 'Investigation' that we hope will pique the interest of developing minds. Almost all children are inquisitive and the quizzes will start to answer a few of the questions that are uppermost in their thoughts.
They'll start to learn about humans and plants, weather and soil, electricity and light, the Earth and the Solar System, magnets and measurement. Oh so many wondrous things to explore so let's get right to it – click a quiz and begin.