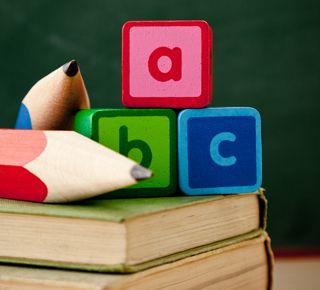 Quizzes make learning fun! There is no quicker way to learn about English Language in Elementary School - Grades 1 and 2
To a seven-year-old the English language doesn't always make sense so parents need to be ready for some probing questions like 'Why doesn't "lackadaisical" have something to do with a shortage of flowers?' (Credit to Doug Larson!)
These quizzes don't answer all the questions but they do at least provide a fun beginning to the learning process.
Invariably, children find quizzes fascinating and our easy question and answer format provides a way to start engaging with the language.
To increase this sense of fascination, all the questions in this section are accompanied by a picture and clicking any one of them increases the size so that more detail can be revealed. It's a good idea to encourage children to click on each picture so that they might also start to understand the benefits of modern technology.
At this stage it is not essential for the children to understand the complicated words that describe elements of the language but the quiz titles include words such as 'Phonemes', 'Prepositions' and 'Consonants' that help parents drill down to subjects they think might benefit their children.
Let's not get bogged-down with technicalities – get stuck in to the quizzes with your children, answer questions as they come along and have some fun!